Bathroom Remodeling Monroe, LA
Treat Yourself to a Bathroom Upgrade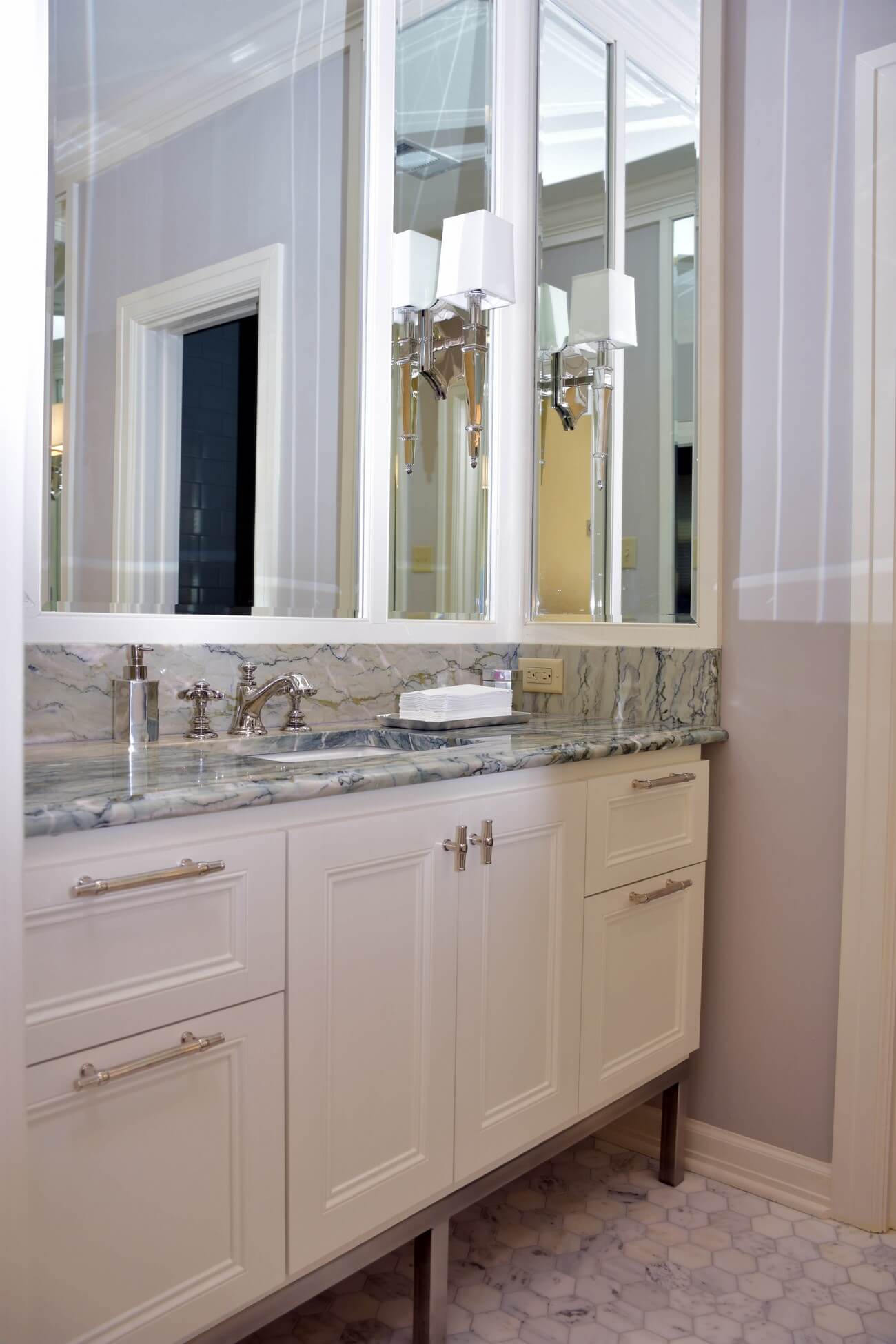 Your bathroom should elicit feelings of peace and tranquility; a relaxing and calm space to unwind and refresh at the end of the day. A bathroom also needs to remain functional, allowing you to comfortably prepare for the day (or bedtime). Why not get the most out of your personal space with the bathroom upgrade you've been dreaming about?
Your bathroom isn't just a place for you to brush your teeth or shower before work, so why treat it that way? Key Millwork & Supply will help you design a bathroom you will love for years to come. Whether your bathroom remodeling plans include a luxurious master bath or a sleek guest bathroom, our team can create the bathroom you want.
Organization is Key
A major priority in designing your bathroom should be space for organization. Vanities, cupboards and drawers are all necessary pieces to building a bathroom that is functional and beautiful. The extensive line of cabinetry we offer at Key Millwork & Supply gives you plenty of organization options in many different styles.
In addition to bathroom cabinets, we have other appliances and fixtures to complete your bathroom remodel. With a variety of countertop materials and hardware styles to choose from, every element will flow seamlessly to create a stunning new bathroom.
A Lot for a Little Space
When it comes to bathroom remodeling, many people are surprised to hear that there's a lot you can do with a little space. To make the most out of that space, it's important to figure out what your must-haves are. Do you want a spa-like shower with multiple water jets? Double sinks for maximum usage?
Before beginning your bathroom remodeling project, our designers will sit down with you to discuss your renovation vision and design a space that will meet your wants and needs. We have over 40 years of experience in the bathroom remodeling business, so we've figured out the best techniques and designs that will provide maximum enjoyment within minimum space.
Add beauty and charm to your home with the best bathroom remodeling services in Monroe, LA. Call Key Millwork & Supply today to schedule a showroom consultation.