Kitchen Remodeling Monroe, LA
Kitchen Remodeling for Every Lifestyle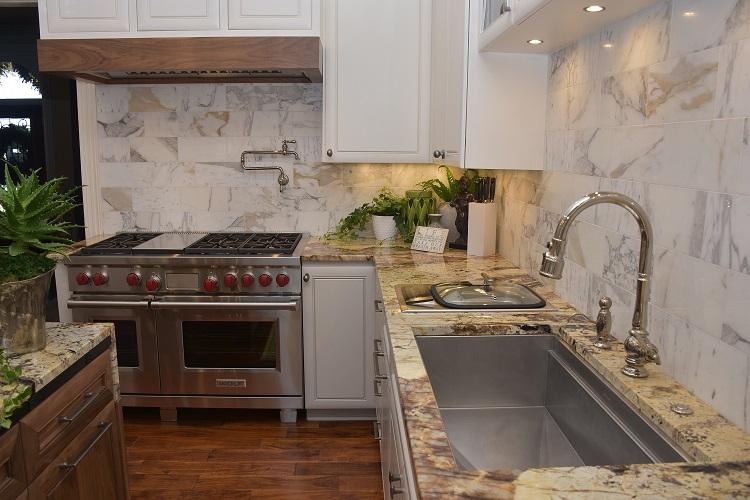 When you want to give your kitchen an updated look, there's no better solution than Key Millwork & Supply's kitchen remodeling services. We work with you to design and build a customized kitchen remodel for your home. So whether your style is culinary-chef-extraordinaire, on-the-go family, or hostess-with-the-mostest, we've got the fixtures and appliances to suit your lifestyle.
A remodel can completely change your home, giving you the kitchen you've been dreaming about. Whether you just want to replace your cabinets or update your appliances, a kitchen remodel has the ability to breathe new life into your home. We promise that Key Millwork's kitchen remodeling services are the key to your new home.
Which Features Are Right for You?
When remodeling your kitchen, you want the selections you make to accurately reflect your unique style. But with our wide selection of choices, your options are limitless. There are a few features you'll want to choose carefully, ensuring you find the right fit for your lifestyle.
Kitchen Cabinets: We offer cabinetry for any part of your home, from wet bars and pantries to outdoor kitchens and bath vanities.
Our beautiful cabinets will complete your kitchen remodeling project, adding the finishing touches to your new space. In addition, Key Millwork & Supply has a line of high-quality appliances, as well as windows and door replacement services to accompany your brand new kitchen. When you want to update your kitchen, we have all the products and services you could want to transform your home.
Kitchen Remodelers You Can Count On
Key Millwork & Supply has been completing our clients' kitchen remodeling projects for over 40 years. Our team of professional kitchen remodelers strives to design and create your own customized kitchen, exactly the way you want it. We are dedicated to creating a kitchen you will love for years to come, with products that will last just as long.
Add beauty and charm to your home with the best kitchen remodeling services in Monroe, LA. Call Key Millwork & Supply today to schedule a showroom consultation.